Welkom op de Taalbrigade wiki
De WLB of Wikia Language Brigade (Nederlands: Wikia Taalbrigade) is een vrijwillig gebruikersproject dat over heel Wikia werkt met vertalingen en verbetering van de taal waarin artikels geschreven zijn. Deze wiki is meertalig, en zal hopelijk in zo veel mogelijk talen beschikbaar zijn. De interface van de wiki zelf kan je in jouw taal zetten vanaf de pagina Special:Preferences.
---
---
| | | | |
| --- | --- | --- | --- |
| | Introductie | Voor deze wiki | Verdere informatie |
NL | Dutch translators
Vertalers van en naar Nederlands. Niveau (babel) en beschikbaarheid staat na de gebruikersnaam.
status


babel

 beschikbaar  bezig  bezet  inactief
 beginnend  middelmatig  uitstekend  vloeiend/foutloos  professioneel  moedertaal
Meldingen
Voor zowel lezers en projectleden, proberen we de wiki in zo veel mogelijk talen beschikbaar te maken. Als je ziet dat er een pagina ontbreekt in een taal die je kent, ga er dan voor en voeg ze toe.
We hebben rond de 300 leden die samen meer dan 50 talen spreken! Naast de interface van deze wiki, hebben zij ook 209 vertalingen en 39 correcties voltooid.
Je kunt het Nederlandse portaal gebruiken om correctie of vertalingsverzoeken van/naar Nederlands, contact te zoeken met andere Nederlandse gebruikers en de taken te verdelen.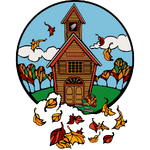 Community content is available under
CC-BY-SA
unless otherwise noted.