The text on this page is considered outdated. Please update this page accordingly with the English version, or with another version that is up to date. Remove this section when you're done. Thanks!
This page, or parts of it, are still untranslated. Please translate them to the appropriate language (Valencian).
Benvingut a la Brigada d'Idiomes Wiki
La Brigada de Idiomes Wiki es un proyecte voluntari d'usuaris que funciona a nivell wikigranja per a ajudar en les traduccions i millorar l'idioma en que estan escrits els artículs. Este wiki serà multilingüe i en sort cada pàgina estarà disponible en tots els idiomes que siga possible. La interfície de la wiki en sí pot definir-se en el teu idioma, per a açò, tens que anar a Especial:Preferències.
---
---
| | | | |
| --- | --- | --- | --- |
| | Introducció | Per a este wiki | Més informació |
VAL | Valencian translators
Traductors del valencià i al valencià. El seu nivell (Babel) i la sua disponibilitat se troben darrere del nom d'usuari.
estat


babel

 disponible  en coa  ocupat  inactiu
 bàsic  mijà  alvançat  casi natiu  professional  natiu
Avisos
Per als visitants i membres del proyecte, este wiki està traduïda a la major cantitat d'idiomes possibles. Si veus alguna pàgina que no hi haja segut traduïda a un idioma que pugues afegir, pots fer-ho.
Tenim més de 300 membres que, combinats, parlen més de 50 idiomes! A part de la interfície d'este wiki, han completat 209 traduccions i 39 correccions.
Pots usar el portal en valencià per a trobar solicituts de traducció o correcció de/per a valencià, per a conectar-te en atres usuaris que parlen valencià, i dividir-vos les vostres tasques de les solicituts.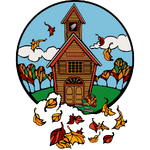 Community content is available under
CC-BY-SA
unless otherwise noted.