The text on this page is considered outdated. Please update this page accordingly with the English version, or with another version that is up to date. Remove this section when you're done. Thanks!
This page, or parts of it, are still untranslated. Please translate them to the appropriate language (Swedish).
Welcome to the Language Brigade Wiki
The WLB or Wikia Language Brigade is a voluntary user project that works wikifarm-wide to help out with translations and improvement of the languages articles are written in. This wiki will be multilingual, and hopefully every page will be available in as many languages as possible. The wiki interface itself can be set to your language by going to Special:Preferences.
---
---
| | | | |
| --- | --- | --- | --- |
| | Introduction | For this wiki | Further information |
EN | English translators
Translators to and from English. Level (babel) and availability are written behind the username.
status


babel

 available  queue  busy  inactive
 basic  good  advanced  near-native  professional  native
Notices
For both viewers and project members, this wiki is translated to as many languages as possible. If you see any page that isn't translated in a language you can add, be our guest and add the page.
We have more than 300 members who, combined, speak more than 50 languages! Apart from this wiki's interface, they completed 209 translations and 39 corrections.
You can use the Swedish portal to find correction or translation requests to/for Swedish, to connect with other Swedish users, and to divide the workload of requests.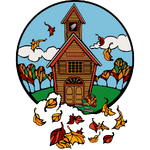 Community content is available under
CC-BY-SA
unless otherwise noted.