The text on this page is considered outdated. Please update this page accordingly with the English version, or with another version that is up to date. Remove this section when you're done. Thanks!
This page, or parts of it, are still untranslated. Please translate them to the appropriate language (Romanian).
Bine aţi venit la Brigada Lingvistică Wikia
Brigada Lingvistică Wikia este un proiect de voluntariat care funcţionează pe întreaga interfaţă Wikia pentru a fi de ajutor în ceea ce priveşte traducerile şi îmbunătăţirea limbilor în care sunt scrise articolele. Această Wiki va fi multilinguală, şi sperăm ca fiecare pagină să fie disponibilă în cât mai multe limbi posibil. Interfaţa în sine a acestei wiki poate fi setată pe limba ta prin Special:Preferinţe.
---
---
| | | | |
| --- | --- | --- | --- |
| | Introducere | Pentru acest wiki | Informaţii suplimentare |
RO | Romanian translators
Translatori în şi din Română. Nivelul (babel) şi disponibilitatea sunt precizate langă numele de utilizator.
status


babel

 disponibil  solicitat  ocupat  inactiv
 de baza  bun  avansat  aproape nativ  profesionist  nativ
Ştiri
Pentru atât membri şi non-membri, această wiki este tradusă în cât mai multe limbi cu putinţă. Dacă vezi vreo pagină pe care o poţi adăuga care nu e tradusă într-o anumită limbă, o poţi adăuga chiar tu dacă vrei. 
Avem mai mult de 300 de membri care, împreună, vorbesc mai mult de 50 de limbi! În afară de interfaţa acestui wiki, au finalizat 209 de traduceri şi 39 de corecţii.
Poţi să foloseşti arcada română pentru a găsi solicitări de traducere sau corecţie din limba română, pentru a-ţi conecta cu alţi utilizatori care vorbesc română, şi pentru a vă împărţi sarcinile voastre ale solicitărilor.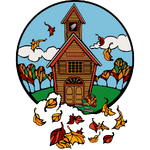 Community content is available under
CC-BY-SA
unless otherwise noted.