The text on this page is considered outdated. Please update this page accordingly with the English version, or with another version that is up to date. Remove this section when you're done. Thanks!
This page, or parts of it, are still untranslated. Please translate them to the appropriate language (Portuguese).
Bem-vindo à wiki da Brigada de Idiomas (WLB)
A WLB é um projecto voluntário de utilizadores que trabalham para ajudarem com as traduções e melhorarem a língua em que os artigos estão escritos. Este wiki será multilíngue e, esperançosamente, cada página estará disponível em todas as línguas possíveis. A própria interface deste wiki pode-se definir no teu idioma, e para fazeres isto, tens de ir para Special:Preferences.
---
---
| | | | |
| --- | --- | --- | --- |
| | Introdução | Para este wiki | Mais informação |
PT | Portuguese translators
Tradutores de e para português. Nível e disponibilidade encontram-se escritos atrás do seu nome de utilizador.
estado


babel

 disponível  na fila  ocupado  inativo
 básico  razoável  bom  avançado  profissional  nativo
Notícias
Para os visitantes e membros do projecto, este wiki está traduzido à maior quantidade de línguas possíveis. Se encontrares alguma página que não estiver traduzida numa língua que puderes acrescentar, és livre para o fazeres.
Temos mais de 300 membros que, combinados, falam mais de 50 línguas! Aparte da interface deste wiki, completaram 209 traduções e 39 correcções.
Podes usar o portal em português para encontrares pedidos de tradução ou correcção em português, para ligares com outros utilizadores que falam português, e podeis dividir-vos as vossas tarefas dos pedidos.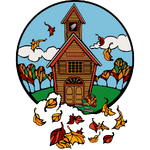 Community content is available under
CC-BY-SA
unless otherwise noted.