लैंगुएज ब्रिगेड विकी में आपका स्वागत है
विकिया लैंगुएज ब्रिगेड एक उपयोगकर्ता परियोजना है जो पूर्ण विकी फार्म में कार्य करता है, जिसका उद्देश्य अनुवाद-संबंधित कार्यों में मदद करना एवं लिखित कृतियों की भाषा (भाषाओं) में परिवर्तन कर सुधार लाना। यह विकी बहुभाषी है, और आशा है कि हर पृष्ठ हर स्म्भव भाषा में उप्लब्ध होगा। विकी अंतरफलक (इंटरफेस) केवल अपनी भाषा के लिए भी सेट किया जा सकता है, Special:Preferences पर जाकर।
---
---
| | | | |
| --- | --- | --- | --- |
| | परिचय | इस विकि के लिए | अधिक जानकारी |
EN | English translators
Translators to and from English. Level (babel) and availability are written behind the username.
status


babel

 available  queue  busy  inactive
 basic  good  advanced  near-native  professional  native
सूचनाएँ
सभी उपयोगकर्ता एवं दर्शक, यह विकी हर सम्भव भाषा में अनुवादित है। अगर आपको कोई भी ऐसा पृष्ठ दिखे, जो किसी ऐसी भाषा में अनुवादित नहीं है जिसमें आप उसका अनुवाद कर सक्ते हैं, तो हमरे महमान बनिए, उस पृष्ठ को इस विकी में जोड़िये।
हमारे सदस्य 300 से भी ज्यादा हैं, जो 50 से भी ज्यादा भाषाओं में बात करते हैं! इसके अलावा इस सप्ताह के इंटरफेस से, वे पूरा 209 translations and 39 corrections.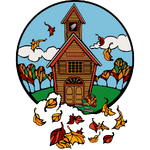 Community content is available under
CC-BY-SA
unless otherwise noted.