The text on this page is considered outdated. Please update this page accordingly with the English version, or with another version that is up to date. Remove this section when you're done. Thanks!
This page, or parts of it, are still untranslated. Please translate them to the appropriate language (Galician).
Benvido á wiki da Brigada de Idiomas (WLB)
A WLB é un proxecto voluntario de usuarios que traballa para axudar coas traducións e mellora-lo idioma en que os artigos están escritos. Este wiki será plurilingüe e, con esperanza, cada páxina estará dispoñible en todos os idiomas posibles. A propia interfaz deste wiki pode definirse no teu idioma, e para facer isto, tes que ir a Special:Preferences.
---
---
| | | | |
| --- | --- | --- | --- |
| | Introdución | Para este wiki | Máis información |
GL | Galician translators
Tradutores de e para galego. Nivel (Babel) e dispoñibilidade atópanse por tras do seu nome de usuario.
estado


babel

 dispoñible  na cola  ocupado  inactivo
 básico  medio  avanzado  case nativo  profesional  nativo
Avisos
Para os visitantes e membros do proxecto, esta wiki está traducida á maior cantidade de idiomas posibles. Se ves algunha páxina que non fose traducida a un idioma que poidas engadir, podes facelo.
Temos máis de 300 membros que, combinados, falan máis de 50 idiomas! Á parte da interfaz deste wiki, completaron 209 traducións e 39 correccións.
Podes usar o portal galego para atopar solicitudes de tradución ou corrección de/para galego, para conectarche con outros usuarios que falan galego, e dividirvos as vosas tarefas das solicitudes.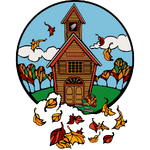 Community content is available under
CC-BY-SA
unless otherwise noted.