This page, or parts of it, are still untranslated. Please translate them to the appropriate language (Spanish).
Bienvenido a la Brigada de Idiomas Wiki
La Brigada de Idiomas Wiki es un proyecto voluntario de usuarios que funciona a nivel de wikigranja para ayudar con las traducciones y la mejora del idioma en que están escritos los artículos. Este wiki será multilingüe y con suerte cada página estará disponible en todos los idiomas que sea posible. La interfaz de la wiki en sí puede definirse en tu idioma, para eso, debes ir a Especial:Preferencias.
---
---
| | | | |
| --- | --- | --- | --- |
| | Introducción | Para este wiki | Más información |
ES | Spanish translators
Traductores al y desde el español. Nivel (babel) y disponibilidad están detrás del nombre de usuario.
estado


babel

 disponible  en cola  ocupado  inactivo
 básico  intermedio  avanzado  casi nativo  profesional  nativo
Avisos
Para los visitantes y miembros del proyecto, esta wiki está traducida a la mayor cantidad de idiomas posibles. Si ves alguna página que no haya sido traducida a un idioma que puedas añadir, puedes hacerlo.
¡Tenemos más de 300 miembros que, combinados, hablan más de 50 idiomas! Aparte de la interfaz de este wiki, han completado 209 traducciones y 39 correcciones.
Puedes usar el portal en español para encontrar solicitudes de traducción o corrección desde/hacia el español, para conectarte con otros usuarios que hablan español, y dividiros vuestras tareas de las solicitudes.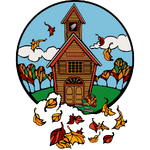 Community content is available under
CC-BY-SA
unless otherwise noted.