This page, or parts of it, are still untranslated. Please translate them to the appropriate language (Catalan).
Benvingut a la Brigada d'Idiomes Wiki
La WLB és un projecte voluntari d'usuaris que funciona al llarg de la wikigranja per ajudar amb les traduccions i la millora de l'idioma en què estan escrits els articles. Aquest wiki serà multiŀlíngüe i amb sort cada pàgina estarà disponible en tots els idiomes possibles. La interfície wiki en sí pot ser definida en el teu idioma, per fer això, vés a Especial:Preferències.
---
---
| | | | |
| --- | --- | --- | --- |
| | Introducció | Per aquest wiki | Més informació |
CA | Catalan translators
Traductors de i per català. El seu nivell (Babel) i la seva disponibilitat estan escrits darrere del nom de l'usuari.
estat


babel

 disponible  a la cua  ocupat  inactiu
 bàsic  intermig  bo  quasi natiu  professional  natiu
Avisos
Per als visitants i membres del projecte, aquesta wiki està traduïda a la major quantitat d'idiomes possibles. Si veus alguna pàgina que no hagi estat traduïda a un idioma que puguis afegir, pots fer-ho.
Tenim més de 300 membres que, combinats, parlen més de 50 idiomes! A part de la interfície d'aquest wiki, han completat 209 traduccions i 39 correccions.
Pots utilitzar el portal en català per trobar soŀlicituds de traducció o correcció de/per català, per connectar-te amb altres usuaris que parlen català, i dividir-vos les vostres tasques de les soŀlicituds.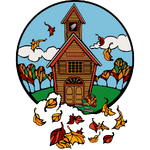 Community content is available under
CC-BY-SA
unless otherwise noted.